Urethane Packers
Urethane packers perform both a safety and operational function, creating a seal that helps to prevent the escape of well fluids from the casing or production tubing into the atmosphere. ESCO Plastics partners with its oil and gas industry customers to produce packers that are custom designed to meet and exceed their specific application requirements. We'll work with you to manufacture stripper rubbers or packer elements that are suitable for and can withstand high-pressure situations.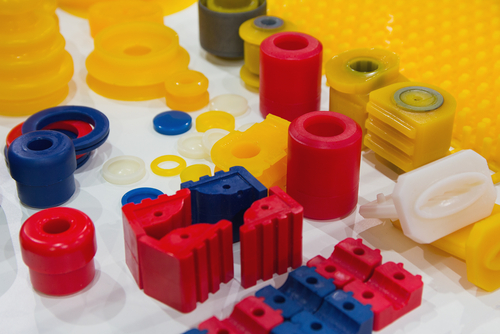 ESCO's high-quality stripper rubbers deliver these features and benefits:
Reduce friction wear

 

Chemical degradation resistance

 

High tensile and abrasion resistance

 

Compatibility with a variety of stripping heads

 

Functional temperature range

 -20F

 to 

250F

 
In business for more than 50 years, we're committed to delivering reliable urethane products, excellent service, and competitive pricing. The ESCO Plastics' engineering team is ready to work with you to create custom urethane packers and other parts tailored to meet your unique specifications, contact us today, 281-443-3710.