When your company produces and sells goods that are used worldwide, you need reassurance that your product is able to withstand use and wear under a variety of conditions. This confidence can only come from working with an experienced, reputable molded polyurethane parts manufacturer. It can be challenging to know which manufacturing company is the best fit for you, but knowing what you can expect from the part production process can help you find a company that shares your same goals. ESCO Plastics is here to be your go-to partner for molded polyurethane parts, and in today's post, we'll review what you can expect when you choose us as your polyurethane manufacturer.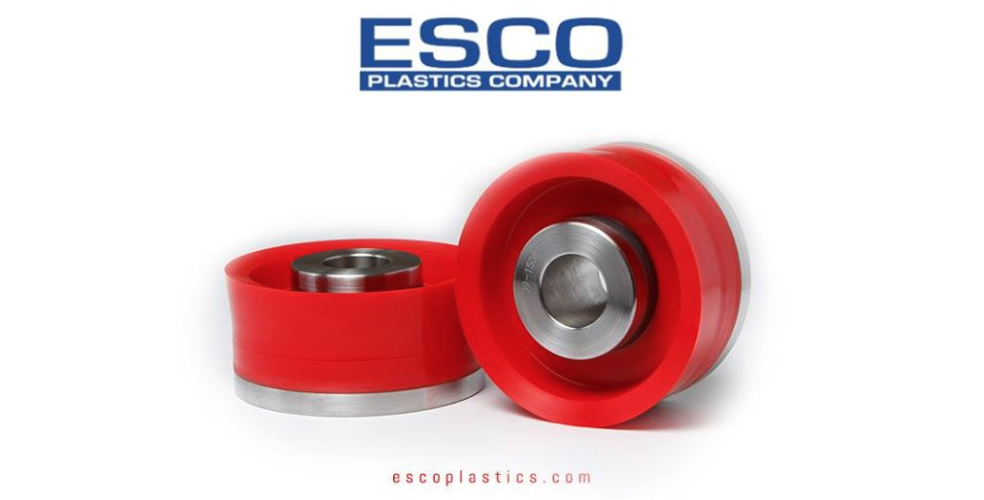 The Molded Polyurethane Process
With more than 50 years of experience, our team has developed the following four-step process to ensure that you are completely satisfied with your parts:
Step #1: Part Concept and Quote
Every great design starts with an idea, and in this initial phase of our manufacturing process, we will work closely with you to ensure that we understand your vision. If you have an existing part with previously established specs that you would like to modify, we can make that happen. Don't have a part to use as an example? Not a problem — we can work with you to produce your desired part off of your verbal design concept. We will also provide you with a detailed quote for tooling and part pricing during this phase.
Step #2: Mold Tooling and Finished Part Drawing
Upon your acceptance of our quote, our experienced team will design and machine the tooling for your molded polyurethane part. We will use aluminum, steel, or another alloy to machine the tooling depending on the mold requirements and specifications of your desired part. We'll then check the mold for design compliance, produce finished part drawings, and complete other inspection tasks.
Step #3: Sample Part Creation
Our team takes extreme care to ensure that Step #1 and Step #2 are completed efficiently and accurately as they provide the foundation for the rest of the process. Once it is determined that the mold complies with the part specs and requirements, it will be transferred to one of our urethane workstations. Here, we will pour a sample part and prepare it for inspection.
Step #4: Part Inspection and Approval
After the prototype part is poured, we revisit the requirements that were established in the beginning steps of our manufacturing process. Our team will not deliver a sample part to you without ensuring that it complies with your requested specifications. Once this is confirmed, we will send the part to you for your review and approval. With your authorization, we will begin the production process of your custom castings!
Need Custom Molded Polyurethane Parts?
Are you searching for an experienced and reliable molded polyurethane parts manufacturer? If so, ESCO Plastics in Magnolia is here to help. From working with you to understand the concept of your part to delivering it for your approval, obtaining high-quality custom castings has never been easier.
Contact us at 281-201-4181 to learn more about our company and our manufacturing process, or request your quote online now!